Search Result
YISHUN STREET 11, singapore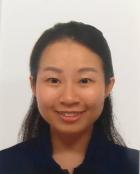 Education Background & Teaching Experience
Part-Time Tutor
University Undergraduate

Higher Secondary/Pre-U/A Level
| University/Polytechnic: | Years of study | Course/Specialization: |
| --- | --- | --- |
| NANYANG TECHNOLOGICAL UNIVERSITY | 4 | SPORT SCIENCE AND MANAGEMENT |
| Teaching Experience | Years of experience | Name of school, tuition centre, or institution |
| --- | --- | --- |
| Part-Time Tutor | 3 | |
Subjects
English
Chinese
Science
Maths
Elementary Maths
Maths
Additional Maths
Science
Chemistry
Travel Area
Travel Area
Admiralty
Khatib
Mandai
Sembawang
Woodlands
Yishun
Jurong
Others
Taught EMS at the various primary school levels but specialized in teaching mathematics at the upper primary level and secondary level. Provide guidance on each topic and concepts to help the student in building a good foundation. Have been building a good relationship with the parents as well as the students. Students under my guidance have shown improvement gradually with a proven track record. My recent achievement would be within 5 months of tutoring, my Sec 4 student has improved by 12 marks in her result, from a high B to an A. Do provide customised worksheet and notes to aid the student in their weak topics and assistance outside of tuition time to help the student with questions. I'm committed to the student's progress and able to commit for at least a year. Only take a break from tuition during my University Examination period (after student's major examination) In addition, I would give the parents constant updates about the child's progress to the parents so that they are aware of how the child is doing. May consider a teaching career in the future so I would like to gain some experience now when I am still an undergraduate.
P5 students improving her English and Science by an average of 5 marks improvement just within 3 months of tuition. Most importantly, the student gain confidence in answering the open-ended question for science, which pull up her score greatly. P6 student started with failing her math to scoring a B for her PSLE. My Sec 4 student has improved by 12 marks in her result, from a high B (CA2) to an A (Prelim) for her E-math and maintaining a high B for her combined science (Phy/Chem)
GPA is maintaining in the second upper class.