Polytechnic/ITE Home Tuition
Polytechnics are another option for secondary school students after the completion of their O-level examinations. They offer three-year diploma courses for students across different subjects and other vocational fields. Unlike polytechnics in the UK, those in Singapore do not offer bachelor's masters or PhD degrees.

Entrance to polytechnics depends on a student's O-level results, with different courses having different subject requirements. Besides obtaining an A-level certificate, polytechnics offer an alternative route for students looking to enter local universities. If they choose to enrol in a university course that is relevant to their polytechnic studies, they may receive academic exceptions on certain modules.

Institute of Technical Education (ITE) are vocational schools for students after their secondary education. Those who have performed well in ITE can further their studies later at polytechnics or private schools.
Vocational Training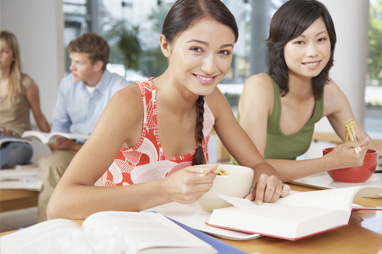 Just like universities, polytechnics and ITE prepare students for the work they would likely do in the future. Modules taken by students are less diverse compared to secondary schools and lessons are more focus on providing the knowledge and skills they will need at work. Another major difference compared to secondary school is that students are expected to be more proactive in their learning. Teachers will no longer organise supplementary sessions for struggling students, but the students themselves have to initiate consultation.

Subjects taught are generally more difficult and in-depth than before. Students have to understand the basic principles, application and further variations. Unlike primary and secondary schools, teachers will not collect homework regularly and track their students' progress over time.
Why Polytechnic/ITE Tuition?
Polytechnic and ITE educations are the first instance a student will come to terms with learning at minimal supervision. Teachers will be provide lecture and tutorials, but will not intervene or enforce anything, unless the students ask them for help. It is not easy for students to grab hold of their tutors to provide consultation regularly outside of lesson hours. Furthermore, the complexity of the subjects means that unlike primary and secondary school, they cannot rely on their friends and family members to help answer questions they may have.

Home tutors on the other hand can provide dedicated and customised lesson plans to ensure that they grasp the basic principles and keep pace with the class. In addition, they are properly equipped with the knowledge and experience to disseminate information in an easy to understand manner so that struggling students can clarify any uncertainties they have regarding any subject.

Home Tuition Care only recommends tutors with extensive experience in helping polytechnic/ITE students. Besides academic qualifications, they also have proven track records with some of them having taught in schools before.

Polytechnic and ITE are one of the final steps before a student enter their working career. Failing to get good grades will directly affect their professional career in terms of salary and career progressions. A student can still graduate after failing and retaking a subject, but the drop in grades can affect potential employers' perception of the students' capability and affect their employment opportunity. Don't wait and help your child secure a good career ahead!
Home tuition for poly/ITE student
Subjects
English
Science
Mathematics

Chinese
Malay
Tuition Rate
Undergraduate Tutor
$40-$50/hour

Graduated Tutor
$45-$55/hour

Full-time Tutor/NIE trainee
$50/hour and above

Ex/Current School Teacher
$50/hour and above


Time & Location
Please do not hesitate to inform our tuition coordinators about your preferred day and timing. We will make the necessary arrangement for you.
Registration
Search Tutor
Request for Tutor