Lower Primary School Home Tuition (Subject-Based Banding)
Primary school is the first stage of obligatory education and in Singapore, the first battle a child has to go through. At such tender age, many students may not be mature enough to understand the importance of education and most of them are the aware of how the subsequent streaming exercises will impact the rest of their lives.
Subject-Based Banding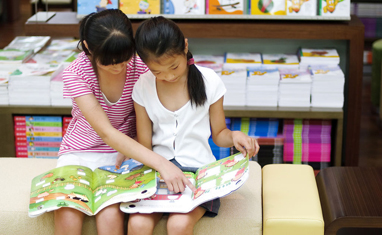 At primary four, students in Singapore will undergo the subject-based banding exercise. This is a refinement of the old streaming process which classified students into EM1, EM2 and EM3 classes according to the learning ability. The banding exercise does not require students to be put into the same class according to their stream, but allow flexibility so that those who are weaker in a particular subject can be grouped together for more effective learning.

Under this system, subjects, such as English, Mother Tongue, Mathematics and Science, are divided into "standard" and "foundation" levels. Students who did not fare as well in the primary four examinations will be recommended to take some of the subjects at the foundation level. Scores in foundation subjects are lower compared to standard subjects as the PSLE score will take in account the difference in content and demand of the foundation subjects. In general, a foundation level subject covers about 75 precent of the standard curriculum.

Traditionally, students who are grouped into EM3 will end up in Normal stream during secondary school. The more flexible banding system helps prevent students from falling down the academic ladder just because they are weaker in a certain subject. However, a student taking at least two subjects at foundation level will likely be channelled to the Normal stream as well.
Why Lower Primary Home Tuition?
Lower primary school students are too young to understand the struggle they will face if they do not achieve academic excellence. Most of them are still coming to grasp with the world and lack the maturity to associate education with their future. Singapore has a high teacher to student ratio, with each teacher tending to the needs of over 20 students. During this restless stage of their lives, it is hard to organise the students in a classroom setting and expect them to learn. A lot of time is wasted just to get classes in order and very often, teachers are unable to give sufficient attention to each child to observe their strength and difficulties.

Home tuition can overcome many of these challenges. In a one to one setting, the home tutor can design learning plan based on the strengths and weaknesses of each child. In order to keep children engaged in learning, they must feel interested and motivated. Once they feel that the task ahead of them is too difficult, they will divert their attentions to other pursuits. A home tutor can provide full attention to a child and track the child's progress over time.

For example, all the tutors from Home Tuition Care have been screened to ensure that those recommended to parents are sufficiently qualified and have proven teaching records. They understand the needs of children and can develop plans that ensure steady progress ahead of the banding exercise.

The banding examinations represent the first academic obstacle a student in Singapore would face. It is very important to prepare your child for it early and adequately or risk falling behind.
Home tuition for Low Primary Student
Subjects
English
Science
Mathematics

Chinese
Malay
Tuition Rate
Diploma/A Level Tutor
$15-$20/hour

Undergraduate Tutor
$20-$23/hour

Graduated Tutor
$20-$23/hour

Full-time Tutor/NIE trainee
$25-$30/hour

Ex/Current School Teacher
$35-$45/hour


Time & Location
Please do not hesitate to inform our tuition coordinators about your preferred day and timing. We will make the necessary arrangement for you.
Registration
Search Tutor
Request for Tutor