Lower Secondary School Home Tuition
Following Primary School Leaving Examination (PSLE), students will enrol in secondary schools under different education track or streams, including "Special", "Express", "Normal (Academic)" and "Normal (Technical)".

The "Special" and "Express" streams are similar in nature in that both will lead to the Singapore-Cambridge GCE "O" Level examination after four years. The only difference between the two is that students in "Special" steams take Higher Mother Tongue instead of the standard Mother Tongue subject. Students who achieve a pass in Higher Mother Tongue "O" Level Examination are not required to take mother tongue in junior college.

The "Normal" Streams are four year courses that lead up to the Normal-level (N-level) examination. Those who have performed well in N-level examination will be given the option to extend their studies for a fifth year and take the O-level examination.
Different Challenges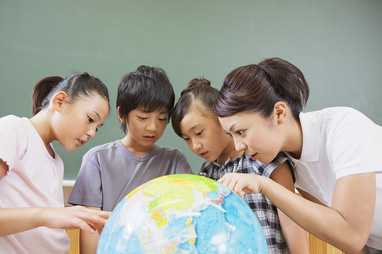 Unlike primary school, where enrolment is largely dependent on geographic locations, secondary school presents students with a learning environment where most of the cohort is assumed to have similar proficiency in their studies, according to their PSLE scores at least. This means that classes can be more conducive, but at the same time, more competitive. At the end of the first two years, students will take an examination to determine the subjects they will prepare for at O- and N-levels.

Secondary school is a stage where students who are unable to keep pace face a great risk of getting left behind. While in primary school after the subject-based streaming examination, weaker students will have the option to take subjects at foundational level, secondary school students who need help have to rely on supplementary classes and sessions organised by their respective schools. The intensity and extent of these efforts are subjected to the resources available and priority of the school.

The topics covered in each subject are diverse and teachers generally do not have the time to revisit previous chapters or spend too much time on one. Students are given the onus to seek help in areas they do not understand.
Why Lower Secondary Home Tuition?
The first two years of secondary school will determine the future academic track a student would go through. Students who are in the "Normal" stream can still work their way to the "Express" stream during this period. The proficiency of the students in the first two years will govern the subject combinations they can take in upper secondary and future academic options. As subject becomes more complex in nature, students need more practice and have more questions of their own.

A home tutor can help answer these questions and provide dedicated assistance so that these students can go back on track. The increased competition in class only adds more pressure for students to perform. As a result, some students do not dare to ask question in class due to concern of being ridiculed. With a home tutor, they can ask all the questions they want, even if they are very fundamental ones.

Home Tuition Care only recommends tutors with extensive experience in helping secondary school students. Besides academic qualifications, they also have proven track records with some of them having taught in schools before.

Lower secondary school is an exciting time for students with many changes and activities. On top of that, students are experiencing the transition from children into teenagers. At this stage, they may lack the maturity and focus to provide the increased demand on self-learning and practice. Once your child starts falling behind the syllabus, it will be too late!
Home tuition for Low Secondary Student
Subjects
English
Science
Mathematics

Chinese
Malay
Tuition Rate
Diploma/A Level Tutor
$22-$26/hour

Undergraduate Tutor
$25-$28/hour

Graduated Tutor
$25-$30/hour

Full-time Tutor/NIE trainee
$30-$40/hour

Ex/Current School Teacher
$50-$70/hour


Time & Location
Please do not hesitate to inform our tuition coordinators about your preferred day and timing. We will make the necessary arrangement for you.
Registration
Search Tutor
Request for Tutor